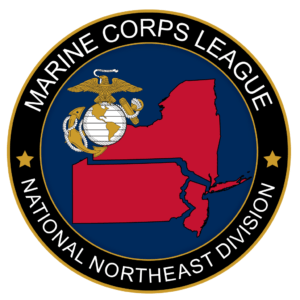 The 2023 North East Division Conference will be held March 31 – April 1 at the Crowne Plaza Princeton, 900 Scudders Mill Road, Plainsboro, NJ 08536.
Room rates are $115 + fees. Use code: MCL
See the attached Conference/Banquet Registration form along with the advertising contract should you wish to advertise in the Northeast Division Conference Ad Journal.
Make checks payable to:
Marine Corps League Northeast Division
On memo line state: Northeast Div. Conference
Send to: (Email address required for receipt)
Northeast Division Conference
Attn: NE Division Paymaster
P.O. Box 6687
Harrisburg, PA 17112
All registration for the conference and banquet must be postmarked by March 14, 2023.
Any advertisements must be paid and received by March 10, 2023. Ads received after the deadline may not appear in the journal. Ad's received without payment by the cutoff date will not be printed.
Please send camera ready ad or e-mail an electronic file (pdf, jpg or doc)
Electronic copy can be emailed to: mclpaconvention@gmail.com
2023 NED Registration Banquet Form (965 downloads)

2023 NED Ad Journal Contract (907 downloads)