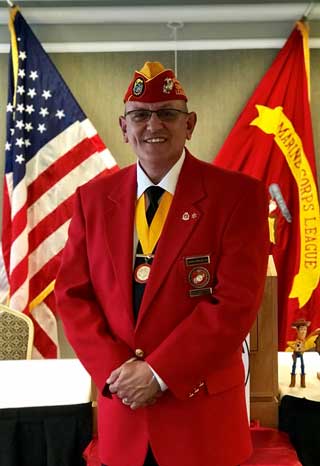 CANCELLATION OF DEPARTMENT MINI CONVENTION & LEADERSHIP SCHOOL
09/12/2020
Good Evening Marines,
Today the Department Executive Board held a Zoom meeting to discuss the Department of NJ upcoming events.
I will tell you that this was not an easy decision to make but due to circumstances beyond our control we are cancelling Leadership School and will be sending out letters to all Students that were scheduled to attend.
We are also cancelling the Mini Convention for the Department of NJ. The reason behind this is Gov. Murphy's Order on General Gatherings. It states that gatherings can only be at 25% of rooms capacity or 25 people whichever is less.
This means that we would only be able to have 25 members at the convention to include the Department staff. We decided that it would be best to cancel now rather than wait and hope that the Governor changes this and then possibly changes it back due to an uptick in COVID cases which we have seen before. Because of this change we will be holding elections via email.
PDC Tony Modzelewski and PDC Doug Ratazzi will be running the Department Elections and will be sending all Department Staff and Detachment Commandants an email no later than October 1, 2020 with specific Instructions in accordance with Marine Corps League, Inc. 2020 Emergency Plan for Elections and Installations MCL League Departments. A copy is attached. Any and all monies that were sent to the Department for Delegates will be sent back to the Detachments.
Stay safe and as always if you need anything from the Department or my Staff please do not hesitate to call or email us.
Semper Fi,
Joseph "Woody" DeAngelo
Commandant, Department of New Jersey
Marine Corps League