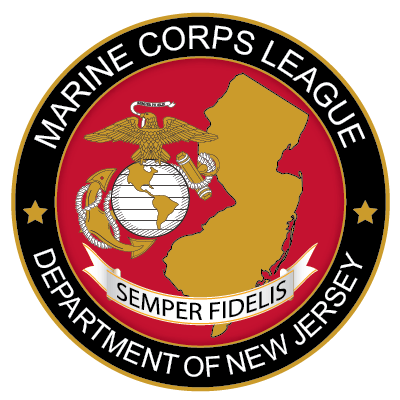 Department of New Jersey
Marine Corps League
Information From Around the Department
News and information for the good of the league from the department and detachments happening around the state.

TRAVEL PLANNER
Members now have access to over 600,000 lodging options worldwide, and at rates up to 65% off or more. The Marine Corp League Travel Planner sources rates from dozens of supplier channels to bring you the best rate and terms for your hotel for your specific dates. You can also book flights and other travel services right from the site. Make the Marine Corp League Travel Planner your one-stop shop for travel and SAVE Now. Also, you can get unmatched group lodging rates for weddings, reunions, team sports, or any of your special events.
​
Jarhead Java
Jarhead Java has teamed up with the Marine Corps League! Jarhead Java has a new shopping page and is offering FREE SHIPPING! Please go to jarheadjava.com and select the flat rate box containing the items you desire, and then use the coupon code MCL at checkout for FREE SHIPPING! We will then make a cash donation for each order placed using that code to the Marine Corps League – this as well as our regular donation of 50% of profits to the Semper Fi Fund/America's Fund to support our wounded heroes from ALL branches of our military. Jarhead Java is 100% Colombian Arabica – "BOLD ROAST" – coffee. Great coffee for a great cause!

Marine Corps League Members can use Veterans Holidays! Veterans Holidays is a "Space Available" program that offers veterans the opportunity to enjoy vacations at popular destinations around the world – for the incredibly low price of just $349* USD per unit, per week. Those eligible and their family and friends have access to spacious accommodations at more than 4,000 resorts, apartments, condominiums and homes in more than 100 countries. Membership with Veterans Holidays is FREE to all veterans of the U.S. military.